Sell My Car in Mission Viejo, CA

Sell Your Car near Newport Beach, CA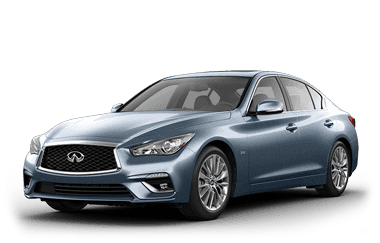 FAST APPRAISAL
Ready to sell your vehicle? Stop by any time for a fast and free appraisal.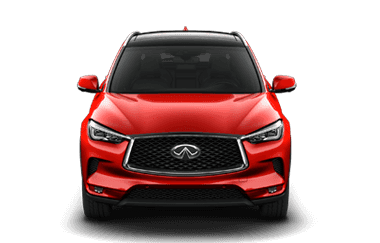 SAFE & CERTIFIED
Our appraisers at INFINITI of Mission Viejo will treat you like family and provide an excellent offer for your vehicle. No lowball offers.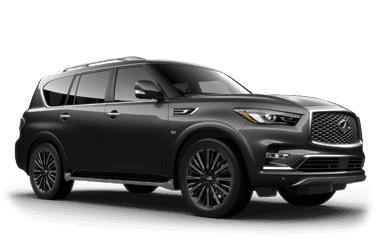 GET PAID TODAY
After looking over your vehicle, we want to get you paid the same day. You can leave the dealership with a check in hand.
What Items Do I Need to Sell or Trade-In My Vehicle?
There are a few items that you will need in order to trade your car, truck or SUV in.

Car Title
Your car's title or payoff information. All title holders should be present.

Registration
Valid and current vehicle registration. This is to confirm ownership.

Valid ID
Valid state-issued photo ID for all titleholders.

Keys
All keys and remotes (if originals are missing, your offer may need to be adjusted).
Can I sell my car without buying a car?
Yes, and our offer will be the same whether you're buying from us or not.
Can I get an offer for my car online?
Trade-in offers can be provided online. Just click one of our buttons to get your tade value!
How do you determine my offer?
We review current market conditions and your cars year, make, model, mileage, & vehicle history report. We examine your car's condition inside and out for major defects like frame or flood damage. We also test drive your car and check to see if the brakes and turn signals are working. If repairs are needed, we may adjust our offer accordingly. In regard to cleanliness, the long-term maintenance and care of your car is what's most important in determining our appraisal offer.
How do I get paid for my car?
You will leave with a check in hand the same day you sell us your car. Quick & easy!
Do I need an appointment to get an offer on my car?
You do not need an appointment to receive an offer for your vehicle. However, an appointment will be sure to save you some time at the dealership. We want to get you paid as fast as possible!
Do you buy leased cars?
Yes! In most cases, you can sell us your leased car in almost the same way as any other financed car.
What if I owe more on my car than the amount of your offer?
If your payoff amount is more than the offer for your car, the difference is called "negative equity." In some cases, the negative equity can be included in your financing when you buy a vehicle from us.
Can I sell a car on behalf of a company?
If you would like to sell a car on behalf of a company, please see a Business Office associate for the requirements needed.
Sell Your Car in Mission Viejo, CA
If you are thinking about selling or trading in your vehicle, then you owe it to yourself to stop by the Car Buying Center at INFINITI of Mission Viejo in Mission Viejo, CA also serving Irvine, Tustin, Newport Beach, Huntington Beach and the surrounding areas. We want to ensure that selling or trading in your vehicle is a painless process. We'll make you an offer on the spot and give you a check for your vehicle in the same day. Come in to INFINITI of Mission Viejo to sell your car today!