2022 INFINITI QX55 for Sale Near San Clemente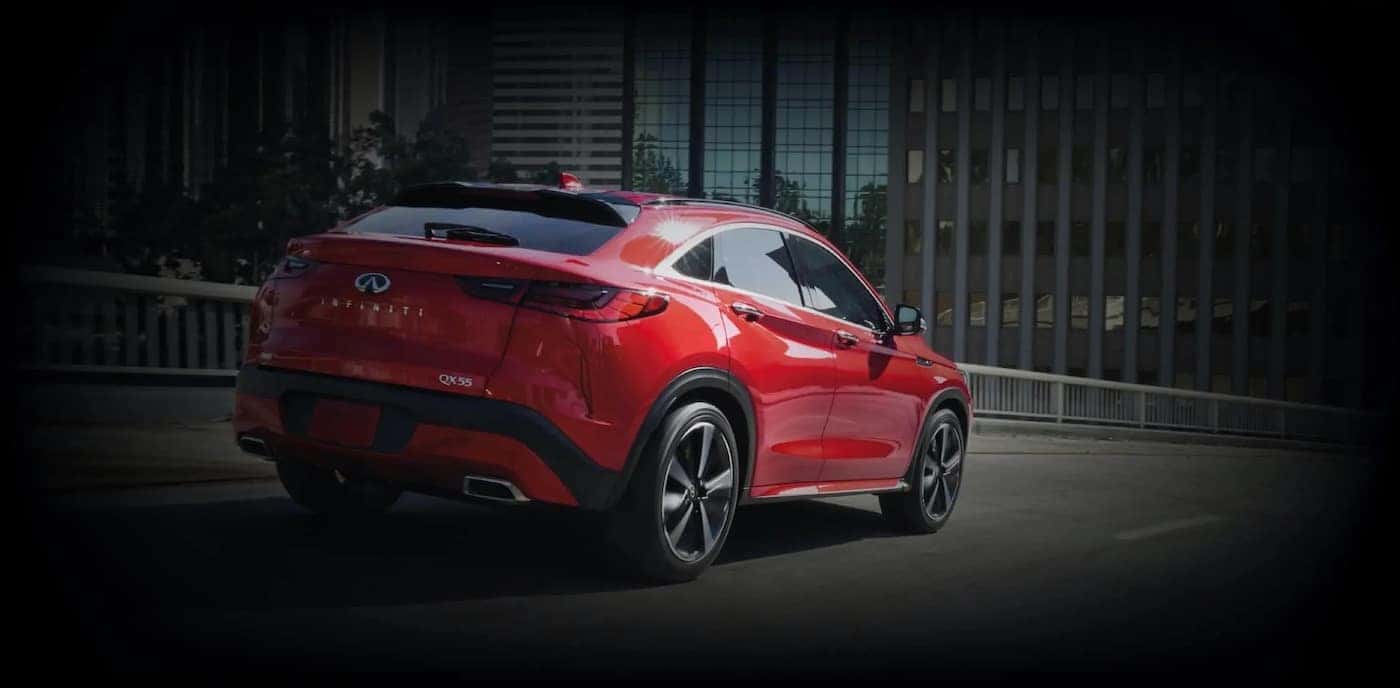 Under the skin of every INFINITI QX55 is an award-winning powertrain designed to deliver precise control and response without sacrificing efficiency or capability.
The groundbreaking and world's first mass-production variable-compression 2.0-liter turbocharged four-cylinder engine powers the QX55 and produces a competitive 268 horsepower and 280 pound-feet of torque thanks to its innovative design. The VC-Turbo engine consistently varies its compression ratio between 14:1 and 8:1 to deliver high-efficiency driving or confident power low in the rev range, depending on need. The key is a patented multi-link system that can imperceptibly raise or lower the pistons' stroke during operation to suit nearly any driving situation. A turbocharger produces better fuel economy and better response compared to a naturally aspirated engine.
Paired to the VC-Turbo engine is a seamless Continuously Variable Transmission that features "shift-by-wire" technology, eschewing the requirement for a mechanical transmission linkage and ensuring driver inputs are transferred almost instantaneously when shifting in manual mode. In conjunction with paddle shifters and INFINITI's Drive Mode Selector, the driver is empowered with multiple drive modes to change the driveline's character, including shift points, steering force, and engine mapping. Standard, ECO, Sport, and Personal modes offer control and personalization depending on circumstances.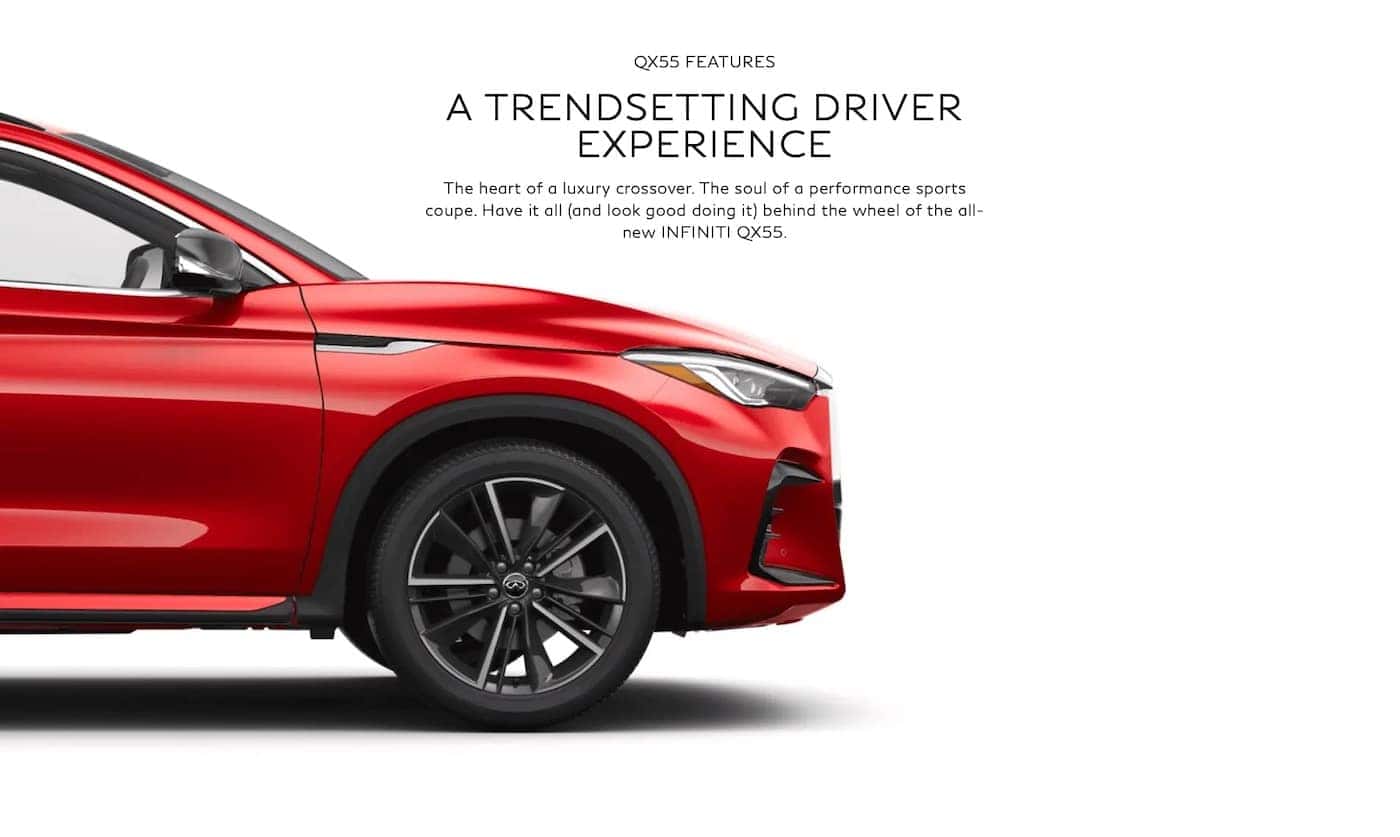 The engine and transmission shift power to all four wheels via INFINITI's Intelligent All-Wheel-Drive system, standard on all QX55 models in the U.S. and Canada. The Intelligent AWD system provides peace of mind for all-weather driving and maximum traction when the road gets interesting. At takeoff, the system doles power to the front and rear axles in a 50:50 split for maximum performance. If no slip is detected, the system can send up to 100% of available power to the front wheels only for maximum efficiency. If a slip is detected, the Intelligent AWD system can deliver up to 50% of the engine's available power to the rear wheels for better traction. What's more, Active Brake Limited Slip systems can brake individual wheels for better grip side-to-side when needed.
The QX55 filters out road imperfections with a four-wheel independent suspension that uses MacPherson struts up front and a rear multi-link setup. INFINITI's Body Motion Control offers precise handling during high-speed cornering to instill confidence in the driver but quells uneven road surfaces during long journeys to comfort passengers.
Contact Us today to get your Qx55.