2022 INFINITI QX55 for Sale in Mission Viejo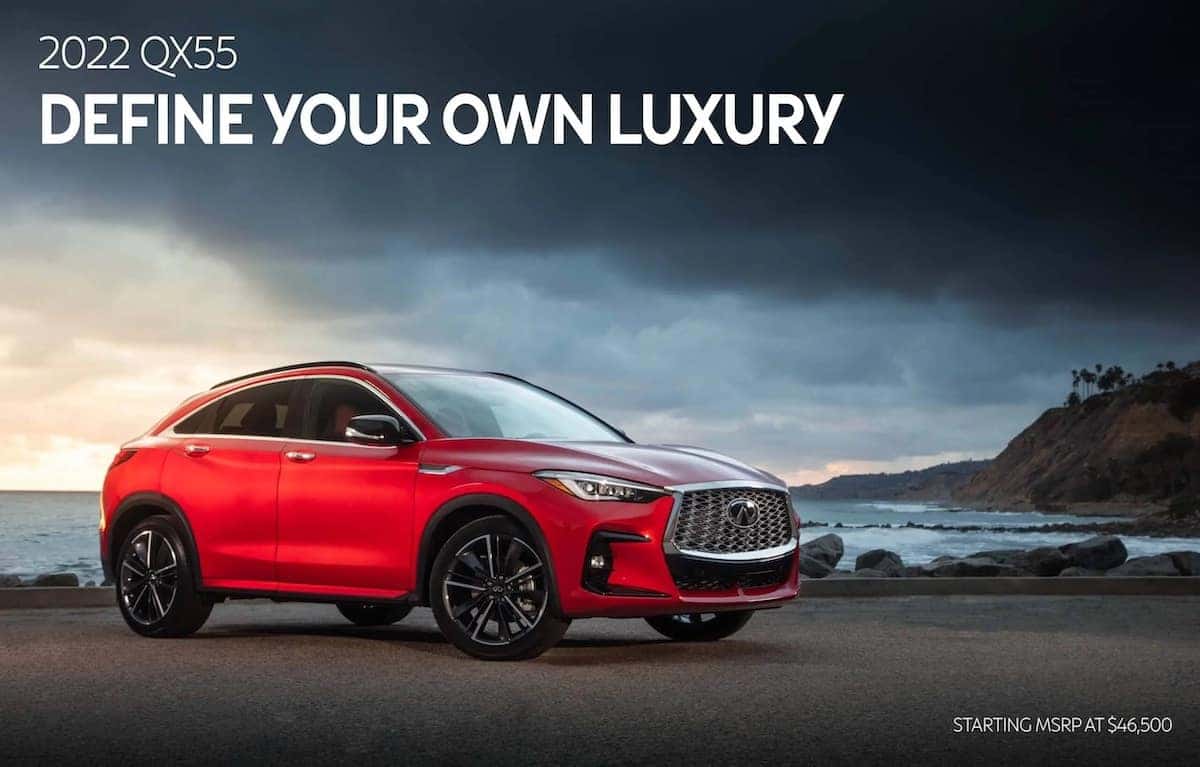 The 2022 QX55 takes the award-winning and innovative Variable Compression Turbo powertrain and launches into an exclusive design direction for luxury SUV buyers. The QX55's racy roofline and silhouette draw deeply from the automaker's heritage with the INFINITI FX, which was also a design-focused SUV that attracted buyers who wanted expressive vehicles that didn't sacrifice luxury for looks. The QX55 follows that same spirit, updated for a new generation of discerning, tech-savvy buyers.
"We set the stage nearly 20 years ago with the FX, and the all-new INFINITI QX55 brings us back, close to the soul of our brand — and it propels us forward," said INFINITI Chairman Peyman Kargar. "The inspired QX55 is an important step in our journey."
The new INFINITI QX55 pairs unapologetic style with inspired dynamics, a spacious, decadent cabin, and connectivity for owners. INFINITI's new star performer will be offered to customers in the U.S., Canada, the Middle East, Russia and select markets in Asia.
For customers in the U.S. and Canada, the QX55 is equipped with INFINITI's Intelligent All-Wheel-Drive system as standard on all grades, wireless Apple CarPlay compatibility, dual touch screens for infotainment and vehicle controls, sliding second-row seats, and a larger cargo area than other similarly styled, premium coupe SUVs. An available Head-Up Display and INFINITI's advanced ProPILOT Assist can support the QX55's driver with leading convenience features. The SUV is already at the leading edge of style — it's also the only premium SUV coupe available from a Japanese luxury automaker.
The QX55 is a provocative presence for not only drivers but also INFINITI: it's yet another statement-maker for the brand and complements the range of dramatic vehicles in the automaker's lineup. With the growing appeal of design-focused SUVs like the QX55, INFINITI is in the driver's seat with new luxury-car buyers.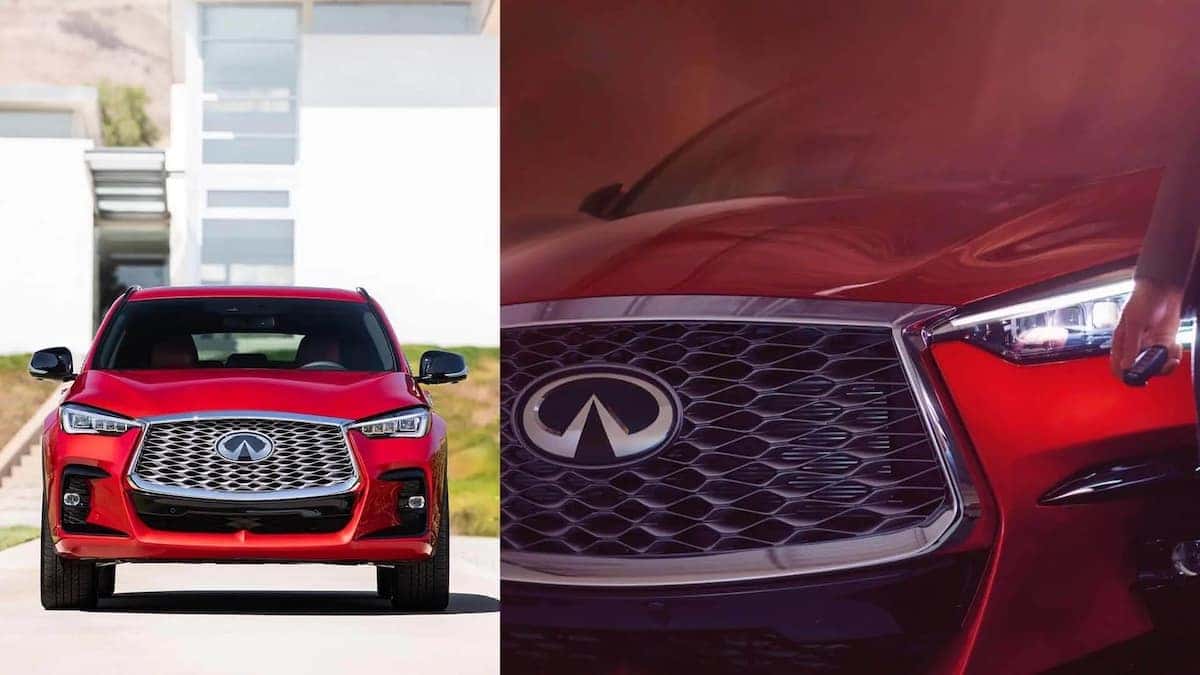 "The looks and feel of the QX55 are what stand out, from nose to tail. We designed an SUV for buyers with discerning tastes; this doesn't sacrifice substance in the name of style," said Eric Rigaux, general manager of product planning for INFINITI.
At its heart, the QX55 is a rolling showcase of INFINITI's bold design and its desire to offer brave, unconventional vehicles. The QX55's unapologetic shape and decadent interior are rivaled only by its immersive cockpit that coddles passengers and engages drivers.
Globally, the all-new QX55 will be offered in up to three comprehensively specified grade levels, LUXE, ESSENTIAL, and SENSORY, and will arrive at dealerships in the lead markets, the U.S. and Canada, beginning in spring 2021 with other major markets to follow. Contact us today to get yours.